ILT5000 Lab Radiometer for Peak Exposure Laser Light Measurements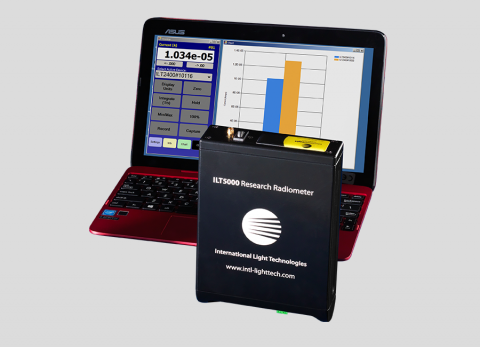 ILT5000, SED033/F/A313-7MM
Part Number: ILT5000, SED033/F/A313-7MM US
Audience Scanning / Laser Light Measurement System
10+ Decade Dynamic Range of Optical Analysis
Pico-ammeter: 10fA to 1mA (calibrated from 100fA - 1mA)
Wireless Communication, Built-in
User controlled or Auto: Range, Zero/Dark, Sample Rate
4-20 mA Output
15 pin D Sub and SMA sensor/input ports
"Set it & Forget It" Remote Data Logging
Power: USB or Built-in Re-Chargeable Battery Pack
Multi-System Simultaneous Continuous Monitoring
Includes DataLight II Software and Labview Sample Code
NIST-Traceable/ISO17025 Accredited Calibration
Sample Rate Up to 100 Hz, Programmable
Custom & OEM Inquiries Welcome
Dynamic Range: 7e-11 to 5e-2 W/cm²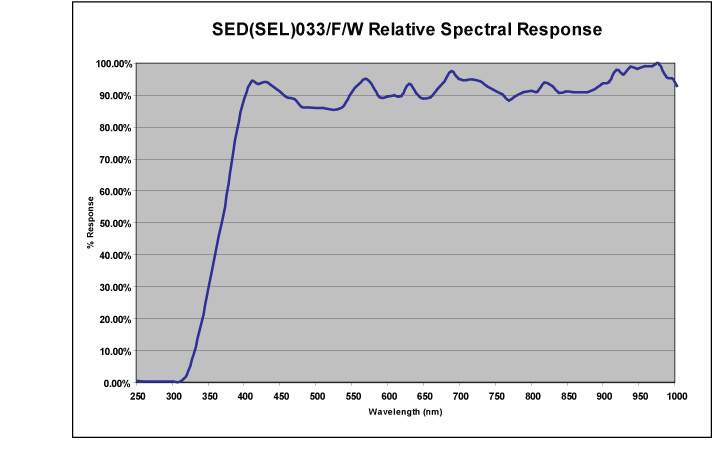 Measurement Range: 400 -1000 nm
Dimensions: 30 x 42 mm dia.
Ordering part#(s): Includes ILT5000*, SED033/F/A313-7MM (sensor/filter/diffuser with customized 7 mm aperture) and PIR calibration
* Software Included / Tablet PC Sold Separately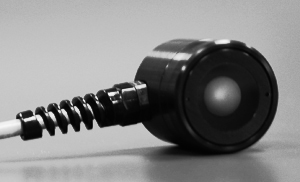 Filters and input optics are removable and may be ordered separately from the detector assembly to allow filter and input optic swapping.


Audience Scanning / Laser Light Measurement System

The ILT5000, SED033/F/A313-7MM Audience Scanning Laser Light Measurement Kit makes taking laser light show measurements simple, fast, reliable and repeatable.


ILT worked with a group of audience scanning laser safety experts to customize the ILT5000, SED033/F/A313-7MM and the peak capture software reducing measurement time from a over a half hour to just a few minutes. The system was configured to allow rapid measurements of peak exposure for single and/or multiple lasers of any combination of colors and provides an easy readout in W/cm2.


Along with peak capture mode, the ILT software also had the added ability to measure the total dosage or exposure in J/cm2 with the click of the mouse or a tap on the screen. (Separate systems and/or optics are available to allow testing of the total laser power of individual lasers in Watts.)
For the latest meter specifications, data sheet, installation guide, tech notes and software, visit the ILT5000 page here.