ILT2500 For Xenon Pulsed UV Sources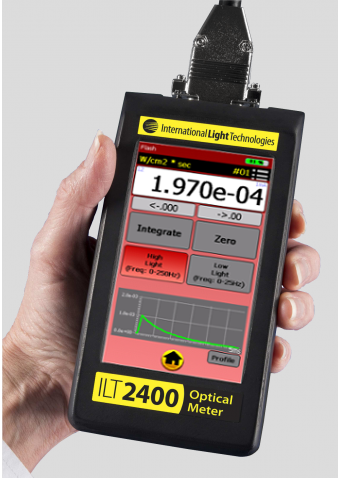 ILT2500 UV Flash Meter
Part Number: ILT2500, SED270/QT US
For Xenon Pulsed UV Sources
Features
Custom Flash application for XenonTM lamps
Automatic zero
Flash profile
Flash integration
Flash counter
Integrates up to 250 readings per second
Hi and Low Range
Brilliant 4.3" touch screen display
Built-in rechargeable battery lasts up to 8 hours
4 GB data storage
5V reverse nias
Operating temperature: 0-40oC
Size:1-3/5" H x 3" W x 6" L
CE certified: No RF noise
Made in the USA
Custom & OEM inquiries welcome

The ILT2400XE UV Flash Measurement System includes the ILT2500 hand-held flash optical meter, with SED270 SiC (silicon carbide) UV sensor and our custom Flash App developed specifically for Xenon Corporation. The ILT2500 XE is designed to measure pulsed UV sources across the range of 215 - 350 nm for applications including, UV curing, sterilization (germicidal /disinfection), mushroom irradiation to boost vitamin D, PE sintering, and process development / R&D.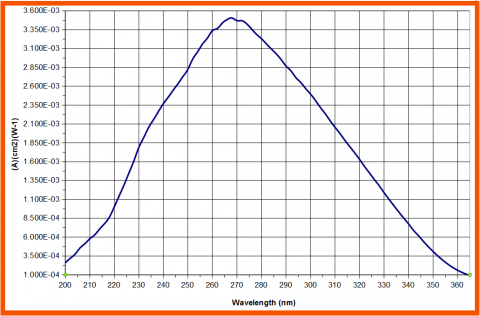 DETECTOR: SED270/QT  (& SED270/A3MM/QT)
Typical Measurement Range:  5e-7 to 2 W/cm2
High Light (3µA to 1 mA)  .001 to 2 W/cm2
Low Light (300 nA to 3 µA)   1µW/cm2 to 1 mW/cm2
Spectral Range: 215 – 350 nm
Dimensions: 60 mm x 42 mm diameter
Calibration: includes NIST Traceable, ISO17025 Accredited PIR single point calibration.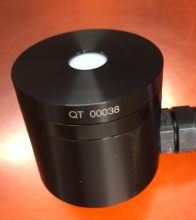 Optional accessories:
OCAL/N/SAR-5 and OCAL/N/SUV provide cal factors in 5 or 1 nm increments, & plot.
A3MM Aperture, reduces sensitivity (measure up to 20 W/cm 2 with A3mm)

Flash App Specifications:
Automatic zero
Flash profile
Flash integration
Flash counter