ILT1000 Rapid Lux & Candela Multi-Point Measurement System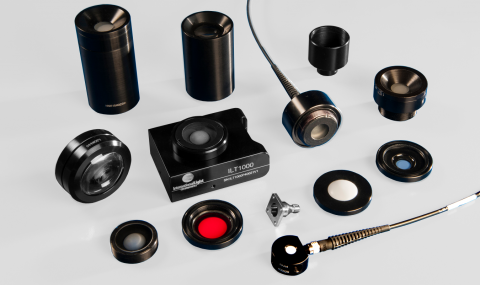 ILT1010/TD (< 25') Flash/Steady
Part Number: ILT1010/TD US
Rapid Lux & Candela Multi-Point Measurement System
Direct Readings in Lux, Candela and Effective Candela
ILT DataLight Software Included
User Controlled or Auto: Range, Zero/Dark, Sample Rate, Software Applications
4-20 mA Output
Multi-System Continuous Monitoring
NIST-Traceable / ISO17025 Accredited Calibration
Sample Rate Up to 100 Hz, Programmable
Flash/Light Intensity Profile with Up to 4096 Data Points Over 80 msec to 40 Second Duration
Made in USA
Size: 76.2 x 76.2 x 25.4 mm (3" x 3" x 1")
Weight: 173 g (less than 0.5 lbs)
Made in the USA
Custom & OEM Inquiries Welcome

< Back to Flash Measurement Systems Table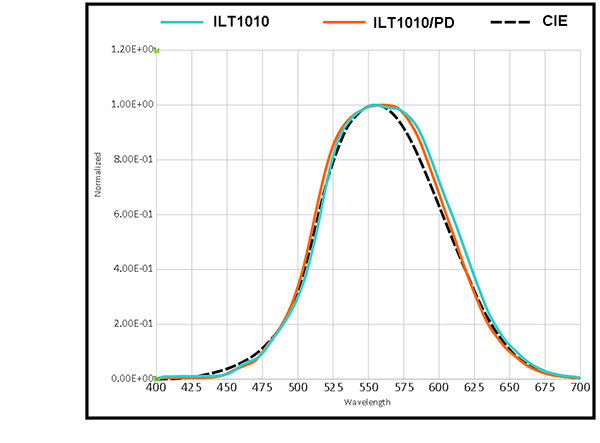 The ILT1010/TD has a built in low cost visible range photodiode. The TD domed diffuser is added to improve the cosine response. The system includes calibrations for lux, fc, and candela at the user specified working distance. ILT DataLight software with meter, bar, trend and flash is included along with a copy of API to allow customization of the software to allow multi-system flash profiling or simple flash capture in cd.
 
**Note: for applications requiring a closer match to the cie photopic or scotopic curve (and application where UVA may be present) ILT offers the ILT1000 with our Y3 photopic or ZCIE scotopic filters and TD diffuser.
 
Measurement Range: 3e-2 to 5e+5 lux
Spectral Range: Se Chart
Order part numbers: ILT1010/TD includes 1 complete system with meter, diffuser, calibration and software. Increase quantity to create a multi-point simultaneous monitoring system for flashing or contiuous light sources.
**ILT1000/Y/TD with photopic filter, or ILT1000/ZCIE/TD with scotopic filter.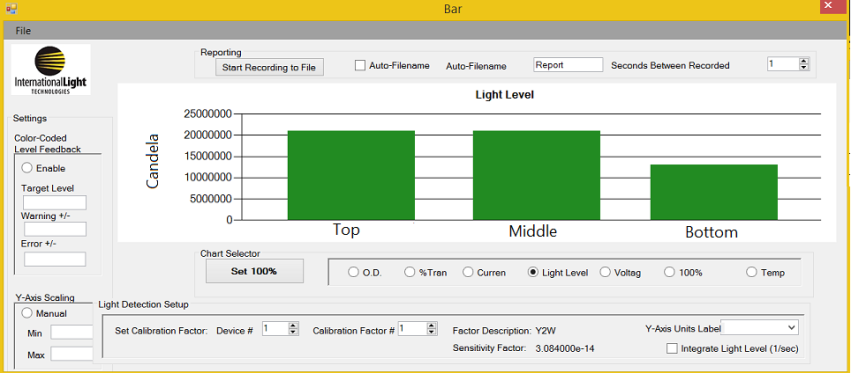 For the latest meter specifications, data sheet, installation guide, tech notes and software, visit the ILT1000 page here.