International Light Technologies has been developing and manufacturing high-performance spectrometers for over 50 years. Our meters are used for process validation, and research and development covering a broad range of applications including:
Manufacturing
Aerospace
Medical
Scientific
Industrial
Automotive
Agriculture
Healthcare
Entertainment
Military
Marine
and more! 
Trusted By

ILT offers NIST traceable, calibrated spectrometers and spectroradiometer systems including integrating spheres, cosine correcting diffusers, fiber patch cords and our complimentary Spectrilight III software that easily and accurately measure spectral irradiance, photometry, color coordinates, CCT, illuminance, peak wavelength and more. UV spectrometers, broadband UV/VIS/NIR and IR spectrometers can be combined to cover a broader ranges. Our ILT950 and ILT550 spectrometers can be combined with many of our detectors and input optics for application specific light measurement solutions.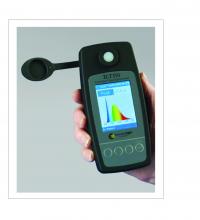 The hand-held ILT350 Chroma Meter is an illuminance spectrophotometer designed for portability, quality and ease of use.
The housing design is ergonomic and light weight yet packed with features such as a built in full color display.
Extensive data capture and analysis software, rechargeable battery and internal data storage.
The menu buttons are intuitive and easy to use. 
---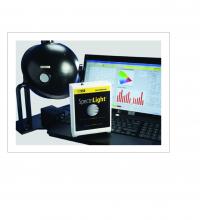 The ILT950 is equally at home on the production floor as it is the laboratory, combining high performance, accuracy, ease-of-use, and a wide array of features all in a rugged, compact, portable design.
The excellent performance of the ILT950 has been improved even further with the addition of a new CMOS detector allowing for faster response and data transfer rates as well as a more balanced overall spectral sensitivity, and integration times as brief as 30 µseconds.  
The ILT950 is available in both UV and broadband UV/NIR models.
---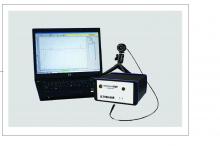 The ILT950-NIR is a cost-effective, fully-integrated spectroradiometer.
The compact air-cooled NIR spectrometer uses a 256 pixel linear InGaAs array, and offers both a high-sensitivity and low-noise mode for measurements in the near infrared range, out to 1700 nm (1.7 micron).  
---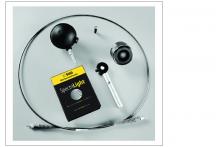 For budget-conscious customers, the ILT560 Mini Spectrometer comes standard with a SMA905 receptor allowing it to be used a variety of fiber patch cords including both flexible and rigid models.
The ILT560 systems are configured with all the accessories and calibration needed to measure Power, Irradiance or Radiance. 
We Offer Custom Solutions
ILT light meters can be customized for system integration and OEM resale. Our technical staff works directly with our customers, both in large and small volumes, to offer customized light measurement solutions, often designed from off-the-shelf components, for rapid product design and delivery. Most ILT products are available in OEM and private label, with both custom and standard configurations.
If you are interested in customization or OEM options, please contact us here. 
Want to try before you buy? Inquire about rental opportunities here.
What Our Customers Saying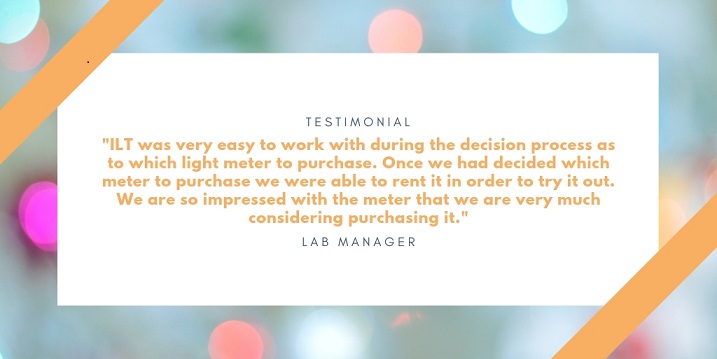 View all customer testimonials and see what our happy customers are saying about us...