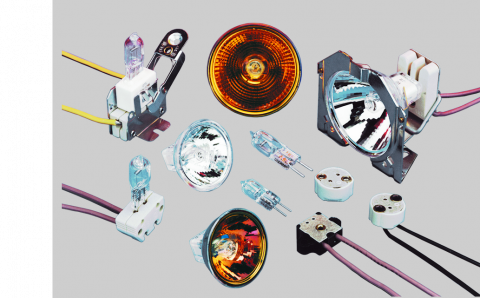 LEDs have long been replacing traditional filament and gas-filled lamps.  But in certain applications, including those that need a broad spectrum of light, need light in the deep UV or far infrared, or in applications where changing components would require costly re-certification of the device, moving to an LED light source is not viable.  However because many of these light sources are being displaced by LEDs, many makers of MR11 and MR16 reflectors as well as the bi pin halogen and gas filled lamps and bulbs have gone out of production, often with little or no notice to customers, and no chance for a last buy.  Lamps are continuously vanishing from suppliers product offerings with no end of life or obsolescence warning. 

ILT carries a large selection of replacement lamps, and offers custom solutions for many obsolete, discontinued and hard to find lamps.

Types of customization that ILT can offer include:
Filament modification/design
Pairing existing reflectors with new bulbs
New reflector molds and design
Reflector coatings including aluminized, gold and silver
Selection of pin spacing
and more

Has the lamp your system / device uses been discontinued?
ILT offers replacements and customized lamp solutions for brands including:
Ushio
OSRAM / Sylvania
Philips
Oshino
GE
EiKO
Gilway Technical Lamp
If you have a product or system needing a lamp that must meet your very specific requirements, with timely support, please send a lamp drawing, datasheet, or list of specifications to our lamp development team at [email protected].

You can also use the link below to fill out our custom lamp design form that will help the development team gather all the information they need to immediately start working on your project.
You can also browse our off-the-shelf lamps by clicking on the links below:
 
VIS-IR and Miniature Precision Lamps
Tungsten Halogen & Gas Filled Lamps
Reflector & Reflector Lamp Assemblies
Neon Lamps

Learn more about our Engineering Capabilities here.