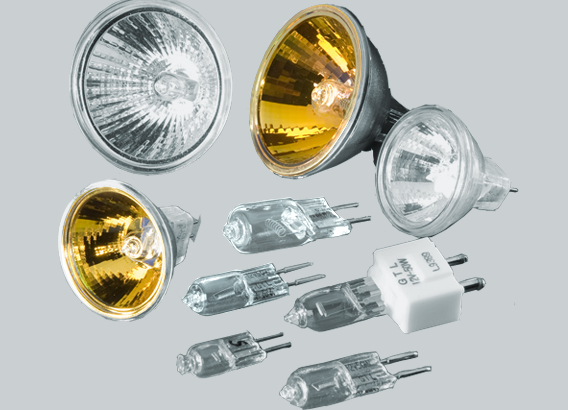 Tungsten Halogen Lamps offer exceptional brightness and operate on the same fundamental principle as traditional tungsten filament lamps. These innovative lamps emit a broad spectrum of radiation, spanning from ultraviolet to infrared wavelengths. Their versatility makes them indispensable in various applications, including laboratory and medical instrument use, such as in spectrophotometers, clinical chemistry analyzers, microplate readers, and microscopes.
 
At International Light, we take pride in offering an extensive selection of top-quality Tungsten Halogen Lamps to meet diverse customer needs. To provide convenience and ease of access, many of our lamps are available for purchase directly through our secure online store.
 
Feel free to explore our comprehensive product offerings in the table below. By clicking on the respective part number, you can access detailed specifications, pricing information, and make your purchase seamlessly.
 
We value the importance of providing comprehensive information to our customers. For further reference, we have included a PDF document below containing detailed drawings of our products. Should you have any questions or require assistance, our dedicated team is always ready to help.
 
Illuminate your projects with our high-performance Tungsten Halogen Lamps for precision lighting needs.

Note:  If you have an IL or Gilway lamp part number (e.g. L7404), enter it in the SEARCH BOX to go directly to that lamp's page.  IL Tungsten Halogen lamp part numbers that begin with GTL-OS are UV blocking.
Can't find what you're looking for?