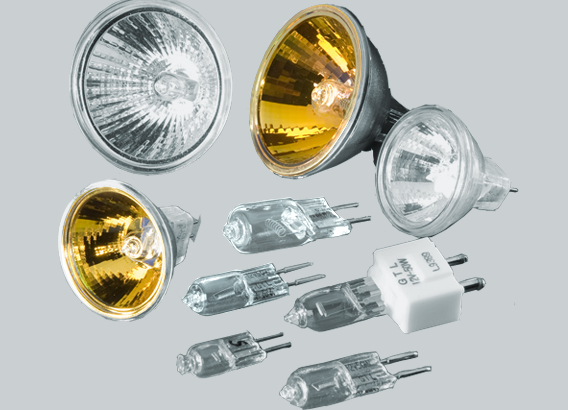 Tungsten Halogen Lamps are bright lamps that work on the same principle as tungsten filament lamps. They have a wide range of radiation output from ultra violet to infrared. Uses include lab and medical instrument lamps (spectrophotometers, clinical chemistry analyzers, microplate readers, etc.) and microscopes.  ILT offers a wide selection of Tungsten Halogen Lamps.  Many of our lamps can be purchased right in our on-line store.  Browse our offering using the table below.  Click on the part number to view specifications, pricing or to purchase.  View PDF below for reference drawings.

Note:  If you have an ILT or Gilway lamp part number (e.g. L7404), enter it in the SEARCH BOX to go directly to that lamp's page.  ILT Tungsten Halogen lamp part numbers that begin with GTL-OS are UV blocking.
Can't find what you're looking for?