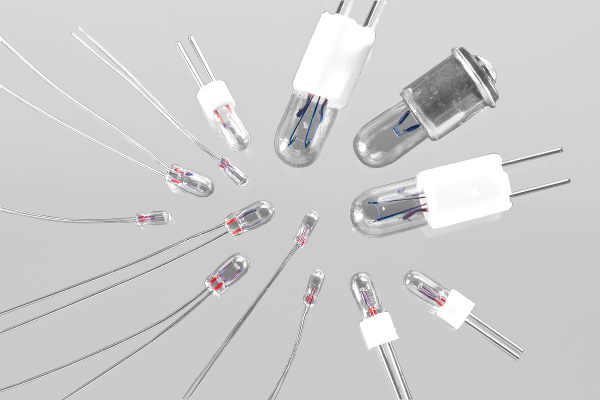 Miniature and sub-miniature lamps offer a better alternative to LEDs when higher output or a broader spectral range is required - particularly for aviation lamps.  Visible / IR lamps have high infrared output and are used in applications that require precise and controlled amounts of IR radiation. Examples include Infrared Source and NDIR Gas Sensor Lamps. Visit our Application Note page for additional technical information.

Browse our offering of miniature, subminiature and Visible/IR lamps in the table below.  Most of our lamps can be purchased in our online store.  Click on the part number to view specifications, pricing, or to order.  Reference drawings can be located in the PDFs below.  Contact us for drawings on a specific lamp, or to speak with one of our lamp experts.
 
Can't find what you're looking for?   


NDIR Sample Kit