ILT2500 CW and Pulsed/Flash Light Measurement System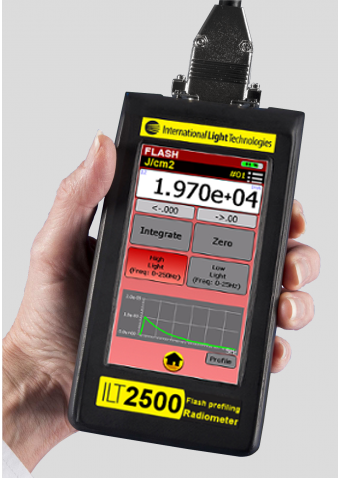 ILT2500 CW and Pulsed/Flash Light Measurement System
Features
Large, 4.3" capacitive touch screen display
Hand-held, ergonomic design
Built-in Faraday Cage for low end stability
Broadest measurement range in its class at 9 decades
Flash measurement capability with:

Flash App: for 0 to 250 Hz with graphical profile
Beacon App: .3 to 4 Hz for NFPA72 strobe testing with programmable flash count, integral, peak and frequency

Includes DataLight III comprehensive software package for both Mac and PC
Made in the USA
ILT2500 Light Measurement System for Pulsed Light and Flash Applications
The ILT2500 is the most versatile light measurement system ever designed by ILT.  It combines the ease-of-use of our hand-held, portable optometer, the measurement range of a research/lab radiometer, and pulsed light profiling similar to an oscilloscope.  Together with our NIST traceable / ISO 17025 accredited calibration, and a wide array of sensors, input optics, integrating spheres, the applications for the ILT2500 abound!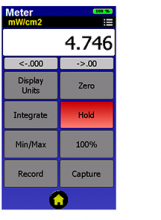 Meter is the standard application for steady-state light measurements and includes features such as Integrate, Hold, Zero, Min/Max/Peak, as well as data recording, all with the touch of a button.  The screen can be viewed in both portrait (tall) and landscape (wide) modes.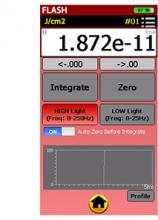 Flash is designed for measurement of pulsed light sources such as Xenon Pulse UV lamps.  It includes a flash count, profile of the peak of the flash, as well as the integrated dosage readings.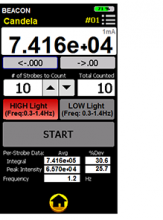 Beacon is for slower pulsed/flashing sources including NFPA72 strobe testing.  Measure from .3 to 4 Hz. 
The Home Screen allows users to select the application or program to run.  Survey allows data to be sorted by location or light source, and Light Stack has a programmable color changing display (red/yellow/green) and sound alert for quick troubleshooting.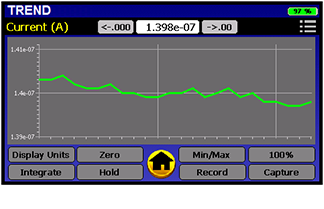 Trend has all the same features of Meter, however the numerical display is greatly reduced in size to allow for a large graph.  The graph can be programmed as a line or bar chart, and is also available in portrait or landscape orientations. 
Technical Specifications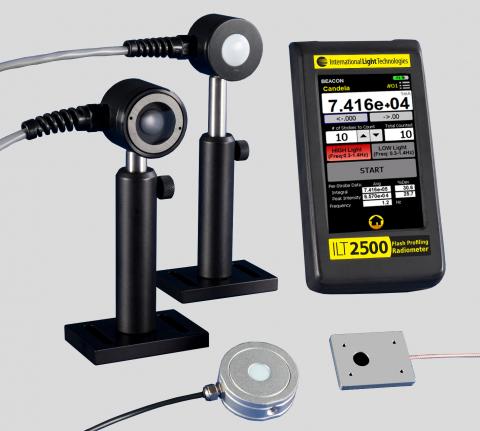 5 pA - 1mA current - 9 decades of light intensity measurements
5V reverse bias for phototubes
Automatic ranging and averaging
4 GB internal memory
0 - 40 degree C operating temp
USB:  Micro for data download
USB:  Mini for charging and Datalight III PC & Mac light measurement software
Dimensions:  1 3/5" x 3"  x 6"  (H x W x L)
Detector/Sensor connector:  15 pin connector
CE certified:  No RF noise