ILT2400 Hand-Held Bilirubin Filtered Blue Light Meter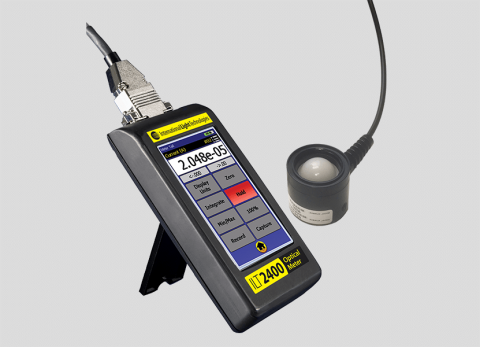 ILT2400 Hand-Held Bilirubin Filtered Blue Light Meter
Part Number: ILT2400, SED033/BAS/PD
Features

8 Decade Dynamic Range of Optical Analysis
Made in USA
Meter & Sensors with NIST Traceable ISO17025 Accredited Calibration
Hand-held, Compact, Ergonomic Design
Brilliant 4.3" Touch Screen Display
90° Flip Screen for Landscape and Portrait Viewing
ILT's Accuspan: Auto-ranging with Smart Averaging
Built-in Rechargeable Battery Lasts Up to 8 Hours
Backwards Compatible with ILT1700 Sensors
Measurement Speeds Up to 100 µSeconds
Custom & OEM Inquiries Welcome

< Back to All Phototherapy Light Measurement
Research Quality at a Hand-Held Price
SED033/BAS/PD The BAS Bilirubin Action spectrum filter used in this detector was redesigned using proprietary composite filter design software to match to closely match the bilirubin action spectrum. The PD domed poly-carbonate diffuser was created to offer improved cosine response and improve durability over formed teflon diffusers. The 33 mm2 Silicon sensor offers a broad, linear range of measurements with decades of proven stability.
Dynamic Range: better than .01 to 8000 µW/cm2/nm (optional units: 1.0 to 300,000µW/cm2)
Measurement Range: BAS Bilirubin Action Spectrum 400-540 nm
Dimensions: 35 x 42 mm dia.
Ordering part#(s): ILT2400, SED033/BAS/PD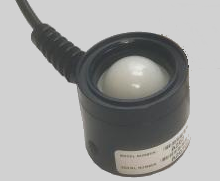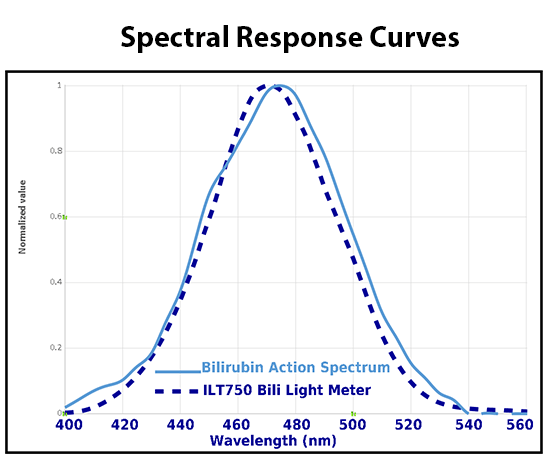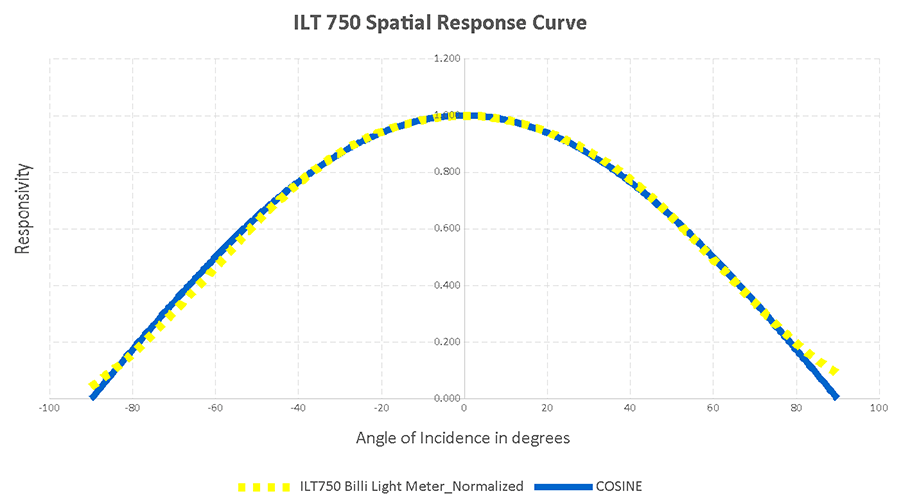 Filters and input optics are removable and may be ordered separately from the detector assembly to allow filter and input optic swapping.