ILT5000 Lab Radiometer for Measuring Low Intensity, Ozone Producing Germicidal Lamps at 185 nm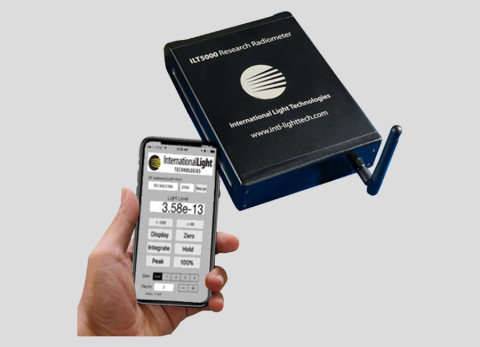 ILT5000, SED185/NS185
Part Number: ILT5000, SED185/NS185 CA
Benchtop Power (Watt) Measurement System
10+ Decade Dynamic Range of Optical Analysis
Pico-ammeter: 10fA to 1mA (calibrated from 100fA - 1mA)
Wireless Communication, Built-in
User controlled or Auto: Range, Zero/Dark, Sample Rate
4-20 mA Output
15 pin D Sub and SMA sensor/input ports
"Set it & Forget It" Remote Data Logging
Power: USB or Built-in Re-Chargeable Battery Pack
Multi-System Simultaneous Continuous Monitoring
Includes DataLight II Software and Labview Sample Code
NIST-Traceable/ISO17025 Accredited Calibration
Sample Rate Up to 100 Hz, Programmable
Made in the USA
Custom & OEM Inquiries Welcome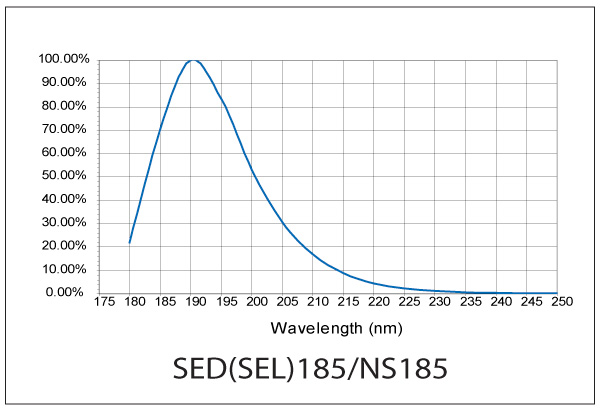 NARROW BAND OZONE/GERMICIDAL DETECTOR
Configured to measure low intensity, ozone producing germicidal lamps at 185 nm where out of band rejection of 254 nm is critical.
 
Measurement Range: 4.76e-7 to 4.76e-1 Watts/cm2
Spectral Range: 165 – 200 nm, Center wavelength: 185 nm
Dimensions: 58 mm x 42 mm diameter
Order part number: ILT5000 (meter), SED185/NS185 (detector)
 
Applications: 50 mm² active area Au Cathode Vacuum photodiode with quartz window and custom narrow band 185 filter allows measurement of the low emissions at 185 nm from ozone producing mercury lamps while blocking stray light from stronger emissions at the 254 nm mercury line.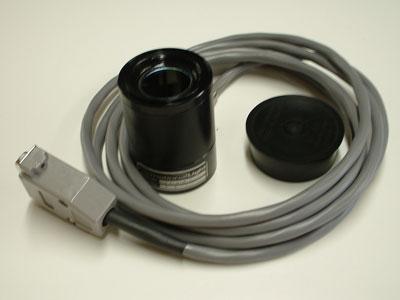 Note:  For simultaneous multi-sensor data logging, ILT also offers the ILT6000 Rack-Mount Radiometer System with the same specifications as the ILT5000 in a 2-10 unit, rack mountable housing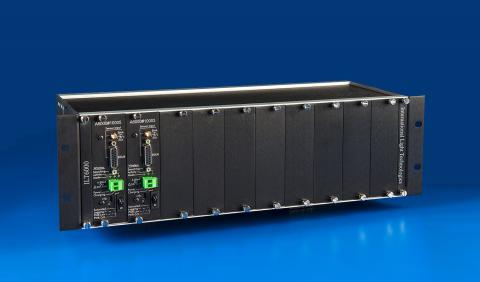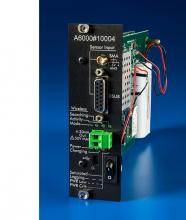 For the latest meter specifications, data sheet, installation guide, tech notes and software, visit the ILT5000 page here.