ILT2400 Hand-Held Radiometer for Germicidal and UV Hazard Measurements at 254 nm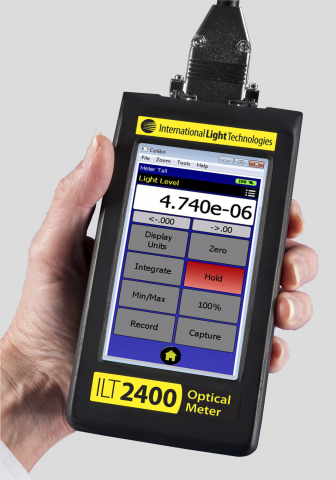 ILT2400,SED240/NS254/TD
Part Number: ILT2400,SED240/NS254/TD
Hand-Held Narrow-Band Germicidal Light (UV Disinfection) Measurement System. Also For Measuring Optical Radiation Hazard
Research Quality at a Hand-held Price
8 Decade Dynamic Range of Optical Analysis
Meter & Sensors with NIST Traceable ISO17025 Accredited Calibration
Compact, Ergonomic Design
Brilliant 4.3" Touch Screen Display
90° Screen Rotation for Landscape and Portrait Viewing
ILT's Accuspan: Auto-ranging with Smart Averaging
Built-in Rechargeable Battery Lasts Up to 8 Hours
Backwards Compatible with ILT1700 Sensors
Measurement Speeds Up to 100 µSeconds
Made in USA
Custom & OEM Inquiries Welcome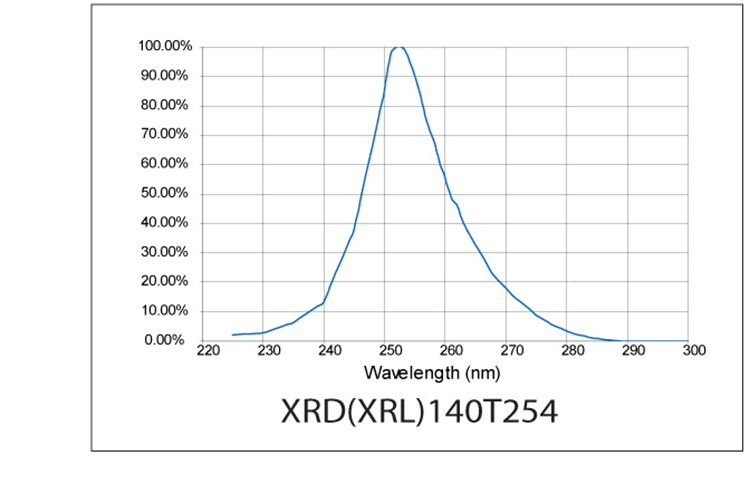 Narrowband Germicidal Detector
Configured specifically to measure germicidal effectiveness at 254 nm.


Measurement Range: 2e-6 to 2e-2 Watts/cm2 
Hazard Spectral Range: 249 - 259 nm, Center wavelength at 254 nm.
Dimensions: 66 mm x 42 mm diameter
Order part number: ILT2400 (meter), SED240/NS254/TD (detector)


Applications: This detector has a narrow bandwidth with a center wavelength at 254 nm facilitating the measurement of germicidal effectiveness at 254 nm from medium-pressure mercury lamps, xenon arc lamps, mercury arc, or mercury-xenon arc lamps. These sources produce a broad spectral UV output with more intense mercury lines than the output at 254 nm which will cause artificially high readings from detectors with a broader response. This detector can be configured with optional attenuator filters at the time of purchase for measuring higher intensity germicidal UV sources. Please consult one of our knowledgeable sales representatives for more information.
For the latest meter specifications, data sheet, installation guide, tech notes and software, visit the ILT2400 page here.