ILT2400 Hand-Held Illuminance Light (Lux) Measurement System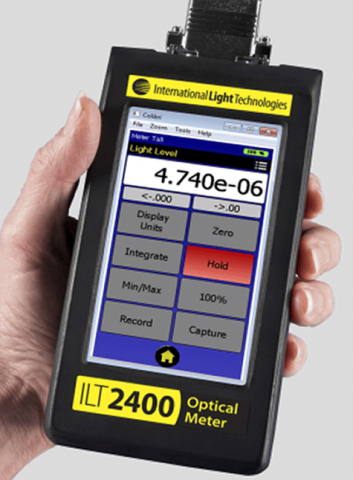 ILT2400 Photometer, SED033/EML/TD
Part Number: ILT2400 Photometer, SED033/EML/TD US
Hand-Held Illuminance Light (Lux) Measurement System
Features
Research Quality at a Hand-held Price
8 Decade Dynamic Range of Optical Analysis
Made in USA
Meter & Sensors with NIST Traceable ISO17025 Accredited Calibration
Hand-held, Compact, Ergonomic Design
Brilliant 4.3" Touch Screen Display
90° Screen Rotation for Landscape and Portrait Viewing
ILT's Accuspan: Auto-ranging with Smart Averaging
Built-in Rechargeable Battery Lasts Up to 8 Hours
Backwards Compatible with ILT1700 Sensors
Measurement Speeds Up to 100 µSeconds
Custom & OEM Inquiries Welcome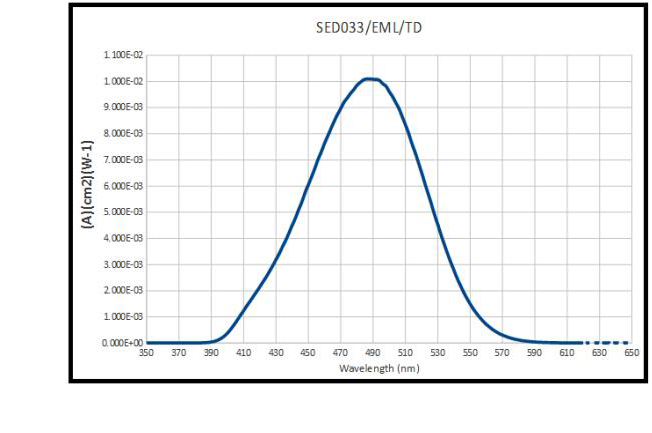 SED033/EML/TD includes ILT's new EML filter, designed using proprietary composite filter design software to match the Equivalent Melanopic Photopic curve. Detector comes standard with our 33 mm2 silicon sensor, EML Filter, TD domed teflon diffuser and PIR calibration for direct reading in W/cm2. Secondary/Alternate calibrations are also available for EML with direct reading in lux.
SED033/EML/TD Melanopic Illuminance Probe
Dynamic Range: 5e-3 lux to 8e4 EML Lux
Spectral Range: 400-600 nm, Equivalent Melanopic Lux
Dimensions: 34 x 42 mm dia
Ordering part#(s): ILT2400, SED033/EML/TD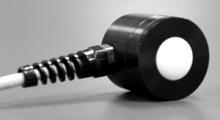 Filters and input optics are removable and may be ordered separately from the detector assembly to allow filter and input optic swapping.
For continuous datalogging and multi-sensor monitoring, the ILT1000/EML/TD can be used. The ILT1000 combines the radiometer and detector into one low profile 3x3x1 inch housing with all the same specifications as the ILT2400 SED033/EML/TD.