ILT1254 Datalogger for Remote Monitoring of UV Sources at 254 nm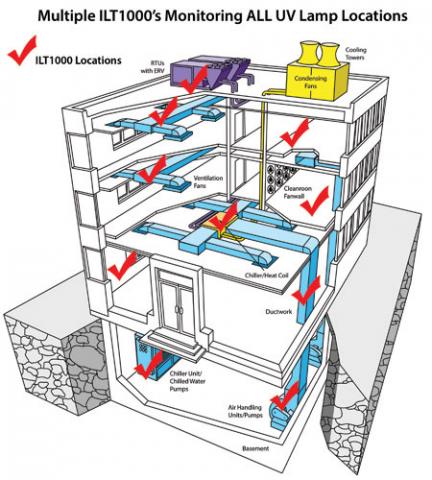 ILT1254/QT,ILT2400, SED254/QT
Part Number: ILT1254/QT,ILT2400, SED254/QT
Rugged, Compact, Multi-Purpose, Multi-Point, Smart Sensor Measures 254 nm
Ideal for Performing Multi-Point, Wireless, Remote Light Monitoring & Data Logging
"Set It & Forget It" Remote Data Logging with On-Board Data Storage
Multi-System Continuous Monitoring (up to 32 systems with one hub)
4 Open Licensed, Customer-Configurable Software Options
8 Decade Dynamic Range of Optical Analysis
Autorange, Autodark with Manual Control Options
Auto-Sample Rate Configuration to Reduce Noise
NIST-Traceable Calibration and Certificate
Custom and OEM Version Inquiries Welcome
Made in USA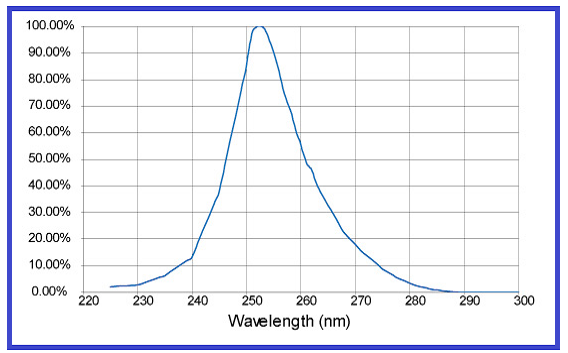 Smart Sensor for Narrow-band  254 nm Measurements
Configured specifically to measure germicidal effectiveness at 254 nm from a wide variety of high intensity germicidal sources in remote locations with low visible light conditions.
Measurement Range: 7e-7 to 10 Watts/cm2
Spectral Range: 249- 259 nm, Center wavelenght at 254 nm
Order part number: ILT1254/QT  (low profile self-contained data logger)

Note: Also available as ILT2400, SED254/QT with hand-held radiometer and remote sensor with 7 foot cable. Order part numbers: ILT2400, SED254QT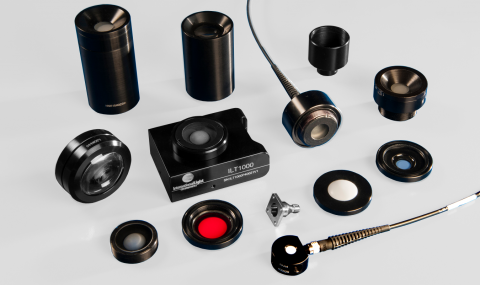 Applications: This detector has a built in UVC narrow bandwidth filter with a center wavelength at 254 nm facilitating the measurement of germicidal effectiveness at 254 nm from high intensity germicidal UVC sources.