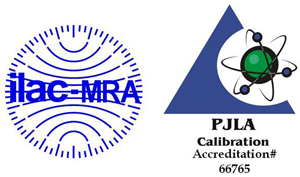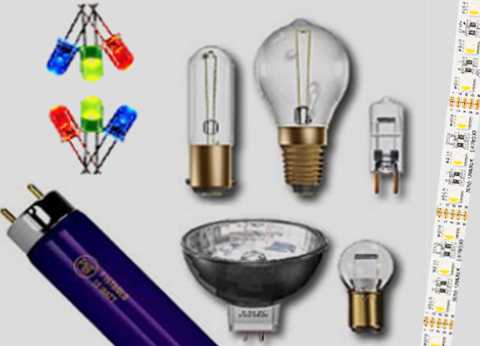 ILT's ISO17025 Accredited Calibration Lab offers testing and NIST traceable calibration of many types of light sources with output in the UV to the NIR spectrum.  ILT has over 50 years of experience in light measurement, calibration and testing.  Our light source testing includes spectral distribution, flux density (W/cm2, lux), optical Power (W, lm), flux density per unit solid angle (W/cm2/sr, cd/m2) and flux per unit solid angle (beam candela), CCT, CRI and more.
Our calibration software / database maintains all calibrations records dating back to the 1990s, which enables ILT to:
Notify our customers when system calibration is due
Provide an accurate history of all prior service
Provide support during a calibration audit
Show trends in performance (stability or degradation)
Most lamp testing is done using the customer supplied power supply to assure the results include any variation that may be caused by the source of power.  A PC should be supplied for lamps that require custom software to be used during testing.  Advise on power settings, warm up time, distance and any additional setup instructions should be provided during the quoting period to ensure the accuracy of the quotation.
ILT will attempt to accurately quote lamp testing and setup fees in advance of receiving goods.  Should we receive a lamp that requires additional setup time or testing time, a re-quote will be provided as soon as possible.
Below is a list of commonly tested light sources.  If you have questions, would like to speak with one of our experts, or do not see your light source listed, please contact us by email at [email protected], or by phone at 978-818-6180 x118.  Use the Request RMA button above to request an RMA.
Commonly Tested Light Sources
Light Booths
​​​​​​​Daylight
Incandescent A
Horizon
CWF
U30
U35
TL83
TL84
6500K fluorescent
5000 Kelvin lamps
Miniature vacuum
Tungsten halogen
Halogen
Fluorescent
UVA
UVB
UVC
Incandescent
Deuterium
Air sterilization units
Germicidal lamps
LEDs
UV LEDs
NIR LEDs
NDIR lamps
Flashlights
UV flashlights
Spot cure systems
Fiber optic light sources (halogen, D2, VIS, UV, NIR)
Phosphorescent sources and samples
Reflectance samples
Browse All ILT Calibration Services:
Browse Non-ILT Meter Calibrations: