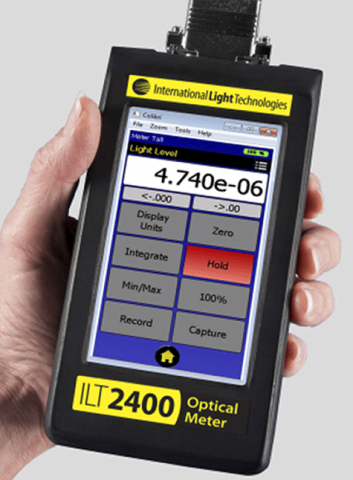 If you recently purchased the ILT2400 Hand Held Light Meter from International Light Technologies, be sure to watch the latest overview video from Jill Fowler, Director of Light Measurement Systems.

This video discusses:

How to plug in the sensor before turning on your light meter
Software display overview
Recommended configuration settings when using the ILT2400
How to verify cal. factor prior to use
Selecting the chart type and choosing your start up application
Using display units to select between light levels
Capture & record
...& more!
Watch the video below:

If you need additional assistance or help on how to use your new ILT2400 meter, be sure to get in touch with us by e-mail or call 978-818-6180.
---