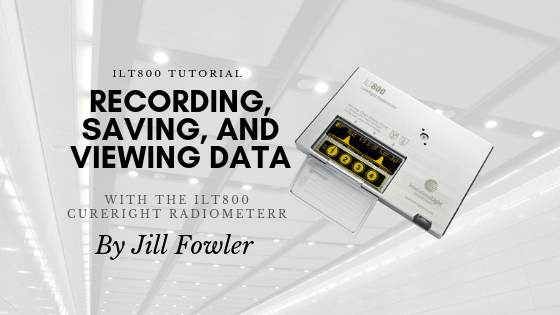 International Light Technologies has over 50 years of UV measurement technology and expertise with the release of the all New ILT800 CureRight Profiling Radiometer. The ILT800 adds unseen flexibility as it seemlessly switches between both LED and traditional sources, including spot cure, flourescents, flood lamps, conveyors, chambers and ovens.

Out of the box the ILT800 comes with an ISO17025 accredited calibration and certificate, a hard plastic shipping case, a micro USB cable for charging and PC connection and the meter with a removable display shield.

The ILT800 features a Large OLED display and a simple user interface. It is packaged with features including: Device ID, Profiling, Fast Measurements, Ergonomic Design, and the Ability to Expand.

In our latest tutorial, we offer an overview of how to record, save, and view data with the ILT800 Radiometer.
Watch this video:


Learn more about the ILT800 UV CureRight Meter.
---