ILT2400 Hand-Held LED Luminous Beam Intensity Measurement System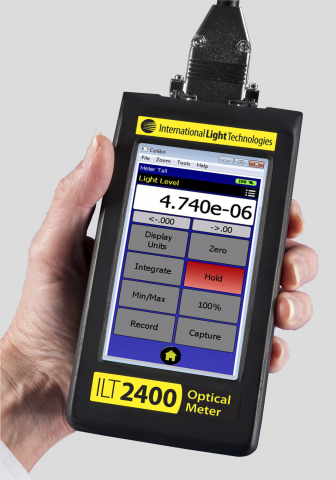 ILT2400, SED033/Y/H2
Part Number: ILT2400, SED033/Y/H2
Hand-Held LED Luminous Intensity Measurement System
Research Quality at a Hand-held Price
8 Decade Dynamic Range of Optical Analysis
Made in USA
Meter & Sensors with NIST Traceable ISO17025 Accredited Calibration
Hand-held, Compact, Ergonomic Design
Brilliant 4.3" Touch Screen Display
90° Screen Rotation for Landscape and Portrait Viewing
ILT's Accuspan: Auto-ranging with Smart Averaging
Built-in Rechargeable Battery Lasts Up to 8 Hours
Backwards Compatible with ILT1700 Sensors
Measurement Speeds Up to 100 µSeconds
Custom & OEM Inquiries Welcome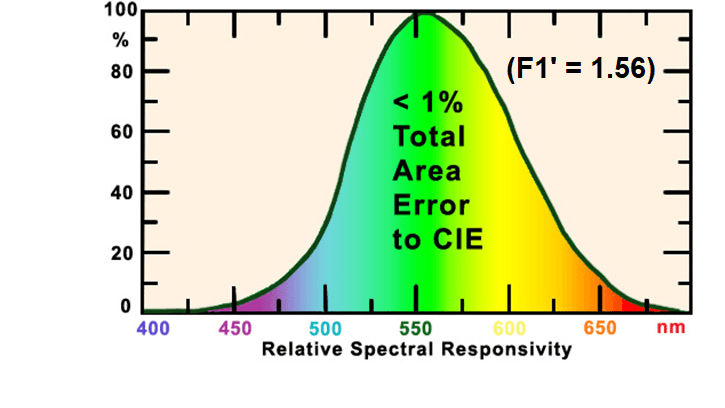 Luminous Beam Intensity Detector:  Detector includes an H2 Hood to block ambient light and easily establish the working distance for measurement for LED's and small light sources 
Measurement Range: 4e-6 to 391 cd
Spectral Range: 400 - 700 nm (< 1% total area error to CIE)
Order part number: ILT2400, SED033/Y/H2 (detector)
 
Applications: This detector is equipped with our photopic correction filter designed using proprietary composite filter software to match the CIE V(λ) Photopic curve within 1% total area error. Typically used  for luminous beam intensity output of discrete LEDs, small LED modules, or small lamps with calibration for direct readings in Candela (Candlepower). Note (aperture was increase to 9.27 mm 6/17.)  The aperture is used to block ambient light and align the LED.  It can be unscrewed to remove to allow placement over mounted LED's as shown in the sensor assembly photo.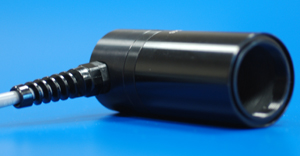 Filters and input optics are removable and may be ordered separately from the detector assembly to allow filter and input optic swapping.
For the latest meter specifications, data sheet, installation guide, tech notes and software, visit the ILT2400 page here.