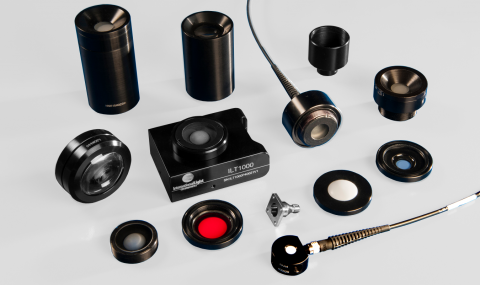 ILT1270B/QT
Low Profile Monitoring System for UVB and Solar UVB Measurements
UVB Datalogging Optometer
Measurements as fast as 20 usec (with profile)
Broad measurement range (8 decades of optical analysis)
"Set It & Forget It" Remote Data Logging with On-Board Data Storage
Multi-System Continuous Monitoring (up to 32 systems with one hub)
Complimentary Datalight III software for PC and MAC
4-20 mA Output for PLC control
Made in USA
OEM and custom configurations available. Contact us for details.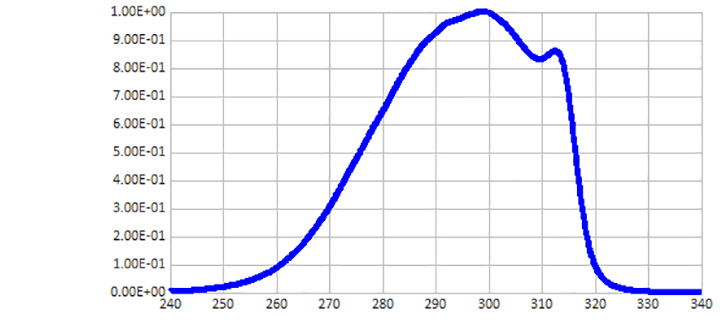 Built-in SiC UVB Detector designed to measure a broad range of light intensities emitted from solar simulators, broadband and narrow band UVB sources and UVB LEDs. This sensor can also be combined with ILT's SC280 blocking filter to further reduce the UVC levels measured by the detector for testing broadband sources with UVC emission.


Dynamic Range: 3e-7 to 5 W/cm²
Measurement Range: 275-320 nm
Dimensions: 3" x 3" x 1.25"
Ordering part #(s): ILT1270B/U, QT diffuser and PIR calibration at 290 nm.  (Other calibration options available).
 
Applications: Phototherapy, Solar UVB, UV LED, UV Radiation Measurements, Radiometry, UVB Transmission Testing, Aging, etc.

Note: For testing Narrow Band UVB sources such as TL-10 lamps and UV LED's, secondary calibrations can be performed at the peak/center wavelength of interest.  Please request XIR calibrations and specify the wavelength when requesting your quotation.
Filters and input optics are removable and may be ordered separately from the detector assembly to allow filter and input optic swapping.