ILT1005 Multi-point Smart Sensor for UVA Violet & Violet-Blue Light Measurement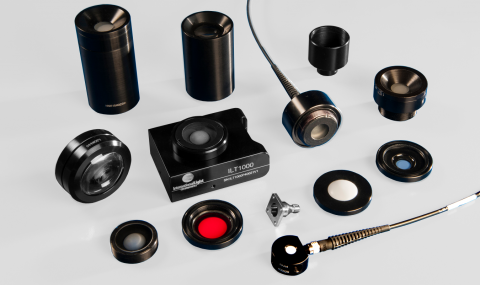 ILT1005/NS405/W, ILT2400/SED005/NS405/W
Part Number: ILT1005/NS405/W,ILT2400/SED005/NS405/W US
ILT1005 UVA Violet & Violet-Blue Light Meter, Monitor & Datalogger
For Air and Water Sterilization
Ideal for Performing Multi-Point, Wireless, Remote Light Monitoring & Data Logging
"Set It & Forget It" Remote Data Logging with On-Board Data Storage
Multi-System Continuous Monitoring (up to 32 systems with one hub)
4 Open Licensed, Customer-Configurable Software Options
8 Decade Dynamic Range of Optical Analysis
Autorange, Autodark with Manual Control Options
Auto-Sample Rate Configuration to Reduce Noise
NIST-Traceable Calibration and Certificate
Made in USA
Custom & OEM Inquiries Welcome!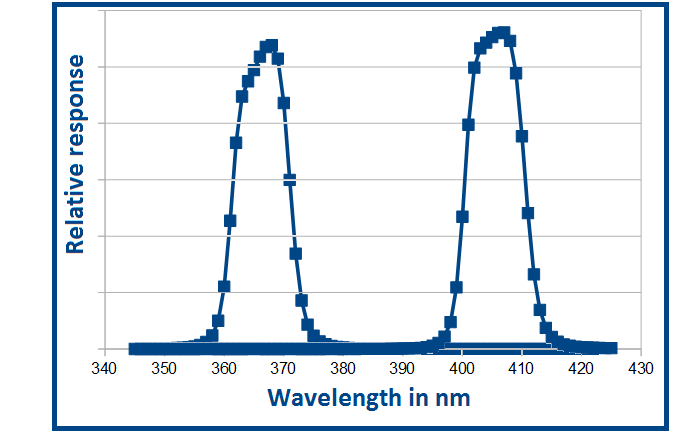 Scientific evidence is now available proving 365 nm UVA-Violet, and 405 nm Blue-VIS light in high doses can cause the destruction or inactivation of a wide range of microbial species and bacteria, such as Escherichia coli DH5 alpha, Enteropathogenic E. coli, Vibrio parahaemolyticus, Staphylococcus aureus, and Salmonella enterica serovar Enteritidis and some resistant forms such as bacterial and fungal spores.
 
High-intensity narrow-spectrum light environmental disinfection system (HINS-light EDS) require monitoring to assure a proper dosage is received and a high light intensity is maintained throughout the disinfection period. ILT light meters and UV led's can be combined to offer a light source and measuremen solution.
 
ILT1005/NS365/W for UVA Violet and ILT1005/NS405/W for Violet-BlueMeasurement Range: 2.0e-6 to 1.0e+0 W/cm2
Spectral Range: 10 nm FWHM with a peak at 365 or 405 nm
Order part numbers: ILT1005/NS365/W or ILT1005/NS405/W
Note: Also available with our portable, hand-held ILT2400 Light Meter with Built-in touch screen display. Sensors include a 7 foot cable.
Order part numbers: ILT2400 SED005/NS365/W or ILT2400 SED005/NS405/W