New ILT1000 Application Note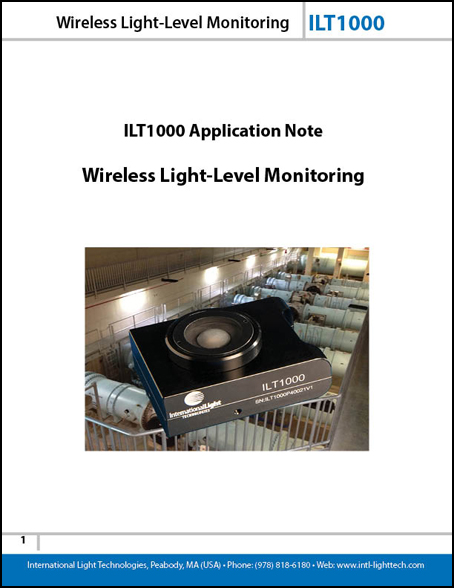 ILT1000 App Note Cover Page
ILT1000 Optometer Application Note: Wireless Light-Level Monitoring
This application note will describe specific components that were tested at International Light Technologies (ILT) for single- and multi-point light monitoring
The ILT1000 takes advantage of readily available, cost affective, wireless devices and provides ISO17025 & NIST -traceable UV, VIS & IR light measurements.
Wireless configurations provide users with the necessary flexibility and portability required for measurements in locations where cables are impractical.
The ILT1000 uses a standards-based USB interface for power and communication and works with most new and or existing wireless networks.
While the paper is focused on wireless monitoring, the same principles apply to wired-Ethernet monitoring.
Click on this link to view this ILT1000 Application Note
---

ILT Sales Contact info:
Phone: (978) 818-6180
Email: [email protected]
Contact ILT About the Information in this Blog Post