LED Lighting Modules for Reach-in, Produce, Dairy & Prepared Food Display Cases
International Light Technologies (ILT), a leading designer, manufacturer, and distributor of LED-based lighting products, has introduced Horizontal CaseLight Open Case LED Lighting Fixtures.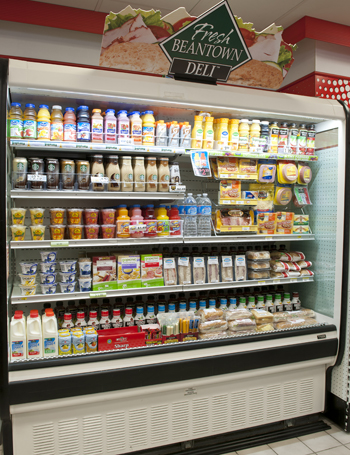 ILT Horizontal CaseLight fixtures are easy-to-install, cost-competitive replacements for existing energy-inefficient, high maintenance fluorescent lights in reach-in, produce, dairy & prepared foods open display cases in Grocery and Convenience stores.
ILT Horizontal CaseLight LED Lighting Fixtures incorporate all of the benefits of LED lighting and are also equipped with adjustable mounting brackets to provide accurate positioning of the light on food items in the case.
Click on this link for more info on ILT Horizontal CaseLight LED Lighting System modules.