International Light Technologies (ILT) was contacted in early 2016 by a local electrical contractor, M-Raz Electric, to assist with some unique architectural lighting applications on a new, high-end ($2M+) home in Winchester, MA. M-Raz has been consulting with ILT for more than 7 years and brings some challenging applications and ideas to ILT to discuss.
Here are some photos and descriptions of the various applications completed in this home:
1. Display cabinet accent lighting – Goal of this lighting application was to provide a high quality, color-changing "glow" within the cabinet to accent items on display in their formal living room. Customer originally thought of using a paint color to provide the accent, but M-Raz suggested use of Red-Green-Blue (RGB) LED strips to provide any color imaginable by incorporating Wifi networked controls, managed via a Smart Phone application.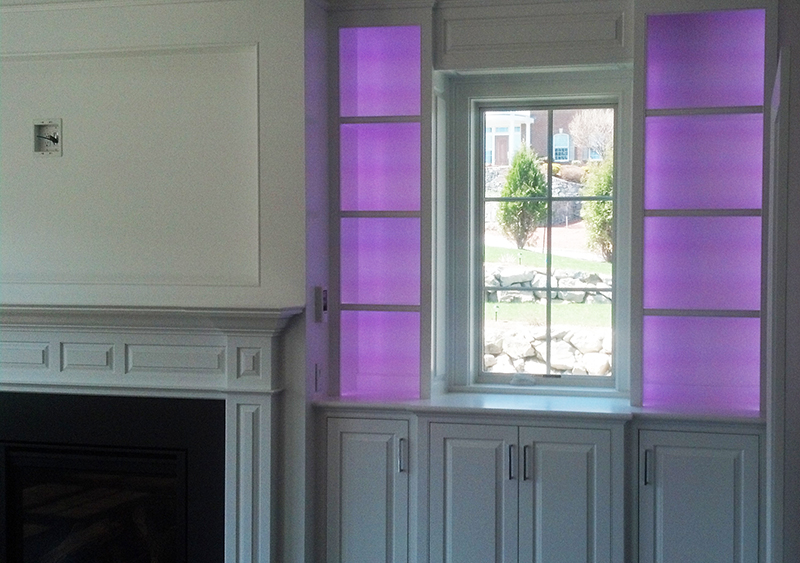 2. Kitchen cabinet accent lighting – Similar to application #1, customer desired a way to highlight these glass-front cabinets with color. M-Raz used the same RGB LED strips to provide the desired result.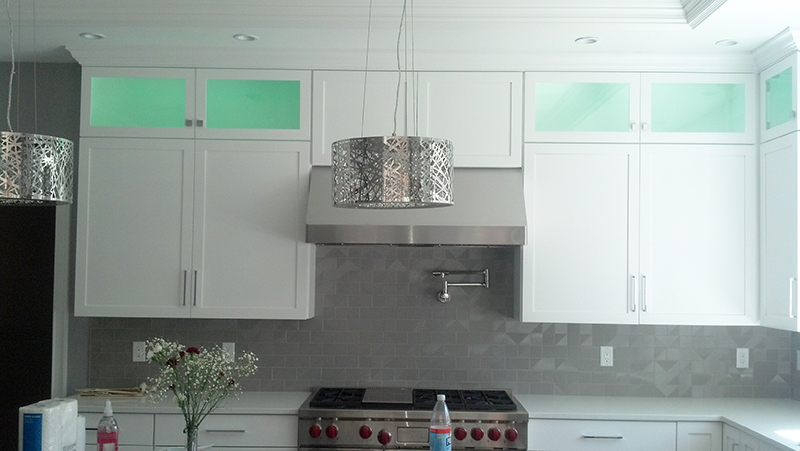 3. Bathroom under-vanity accent lighting – This application shows the different colors available from the same, RGB LED strip lights.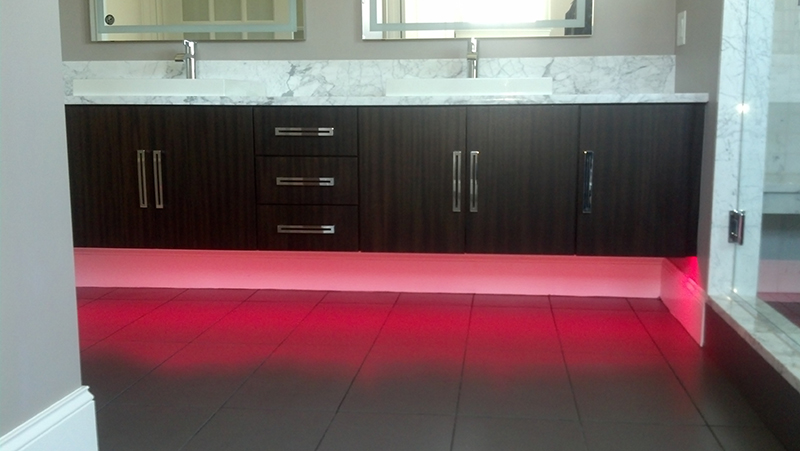 4. Wine closet back-lighting – This is also color changing, RGB, but instead of direct lighting, a frosted glass was used as a diffuser. The LED strips are mounted behind the glass, directed backward toward a reflective surface, to avoid any direct "spotting" on the glass from the LEDs. The result is a nice, even illuminated glow of the frosted glass.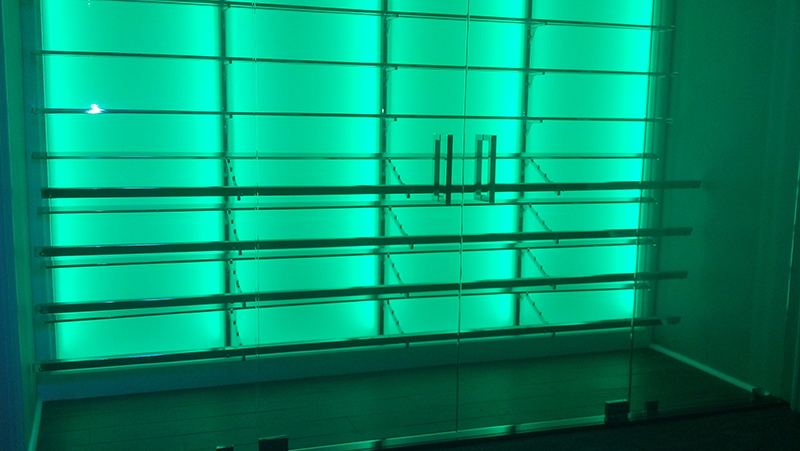 5. Ceiling cove lighting – To highlight the crown molding in the formal dining room, the customer wanted to incorporate a cove light in the ceiling. To stay consistent with the controls and ability to change colors, an RGB strip was used for this application, also. With this cove lighting application, the control enables dimming the intensity which is an important feature in this room to avoid an overpowering light level.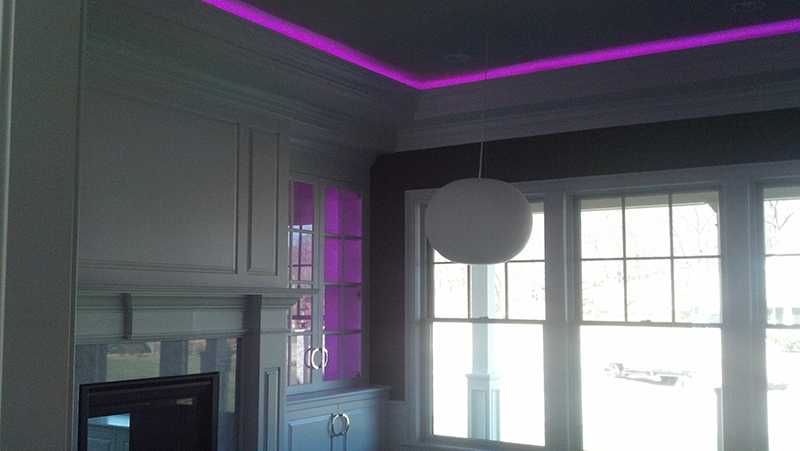 ---

ILT Sales Contact info:
Phone: (978) 818-6180
Email: [email protected]
Contact ILT About the Information in this Blog Post