ILT New CanopyLight-13K DLC Listed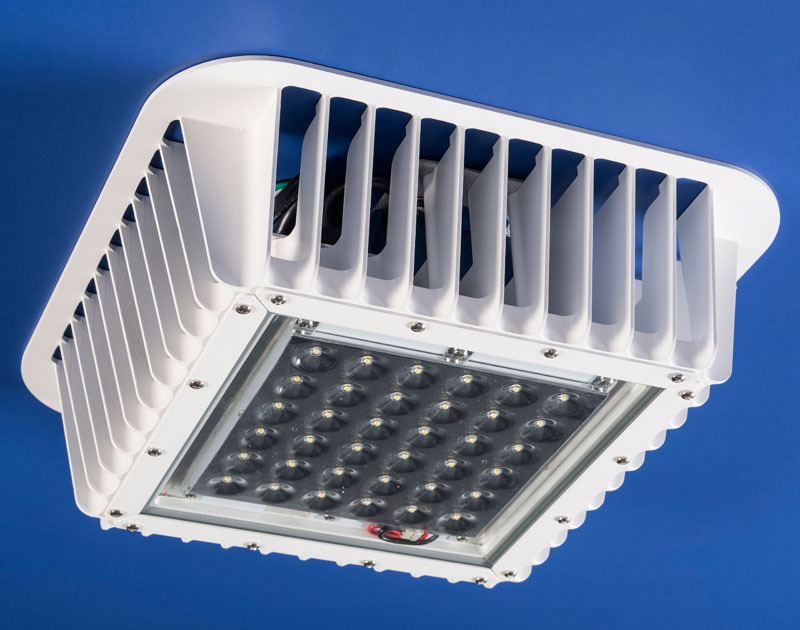 ILT's CanopyLight-13K™, the next generation of its popular gas pump canopy LED retrofit light fixtures, is DLC certified and is listed on DLC's QPL list.
All ILT CanopyLight™ LED retrofit fixtures are easy-to-install, cost-competitive replacements for existing energy-inefficient, high maintenance metal halide fixtures in gas pump canopies.
ILT CanopyLight-13K LED Retrofit Kits have a much higher light output (13,000 lumens) than previous versions of ILT's CanopyLight fixtures.
"A number of our customers requested that ILT produce a LED-based retrofit fixture that had all of the easy-to-install features of CanopyLight, but with significantly more focused light output", said Thom Connolly, ILT's President and CEO. "CanopyLight-13K is the result of those requests."
CanopyLight features include:
DLC Listed (DesignLights Consortium) - Utility Rebate Eligible
No Canopy Cutting - Fast Installation, No Roof Leaks

Retrofit Canopy Light Lens Openings Up to 21.5" x 21.5" (2'x2' Drop Box)

Light Focused on Gas Pumps & Fueling Areas - No Light Pollution
Reduced Energy Consumption - Less Than 135 Watts vs. Over 350 Watts for Metal Halides
5 Year Warranty on CanopyLight & Power Supply
Click on this link to learn more: ILT CanopyLight Web Page