ILT Launches ILT CanopyLight-13K LED Gas Pump Canopy Retrofit Kit with 13,000 Lumens Light Output!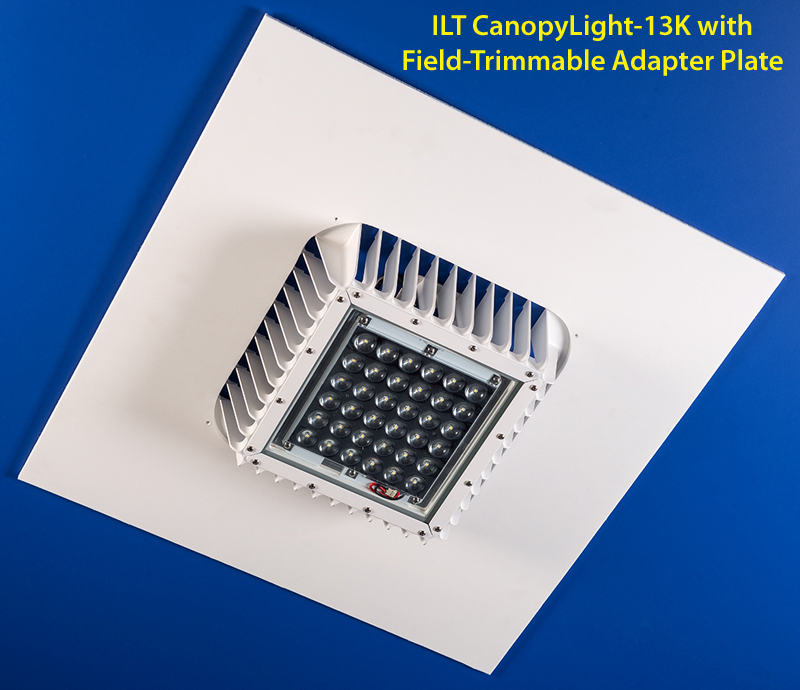 ALL the easy-to-install features of previous CanopyLight models with more light output and improved light distribution.
Retrofit existing gas station fuel pump under-canopy light fixture sizes from "Scottsdale" to "Dakota" (2' x 2' Drop Boxes). Only one field-trimmable adapter plate (see photo) required.
Also Available - CanopyLight-8K - 8,000 Lumens at only 90 Watts.
Learn much more about the CanopyLight LED Retrofit Kits by clicking on this link: ILT CanopyLight LED Retrofit Kit Web Page