ILT a First-Time Exhibitor at NECA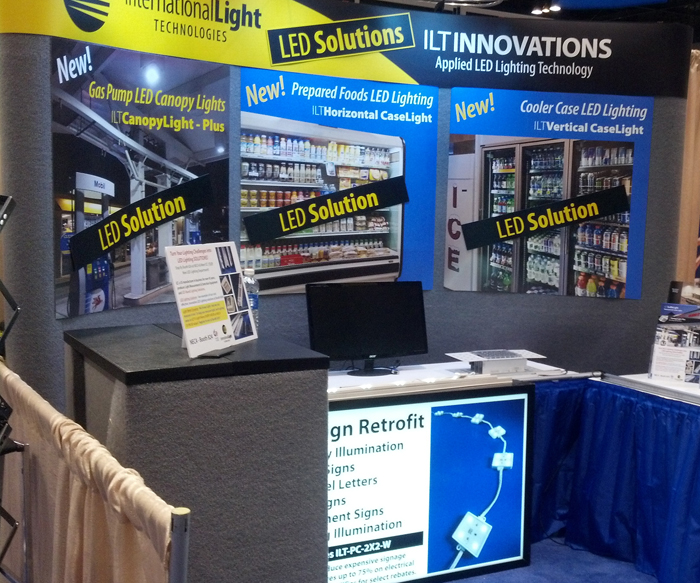 Photo: ILT Booth at NECA 2014 Opening Day
ILT exhibited at the National Electrical Contractors Association (NECA) annual meeting and exhibition for the first time in October 2014.
"We were extremely pleased with the response our LED Lighting and LED Signage products received at NECA this year", said Pete Couture, ILT's Director of LED Lighting. "Whenever ILT exhibits at a convention for the first time, we're always a bit apprehensive about whether we chose the right venue to exhibit our products. That concern evaporated as soon as the trade show floor opened and electrical contracting companies of all sizes came to our booth to review our LED Lighting product offering!"
"Our theme at NECA was "LED Lighting SOLUTIONS". Our goal was to demonstrate that many of our now standard LED Lighting products began as one-of lighting solutions requested by a company or an electrical contractor. Based on the conversations we had with NECA members in our booth, we know that message resonated with these key ILT customers. They understood that ILT will always listen to and try to meet elecrical contractors' LED lighting needs."
Click Here to learn more about the ILT LED Lighting product offering